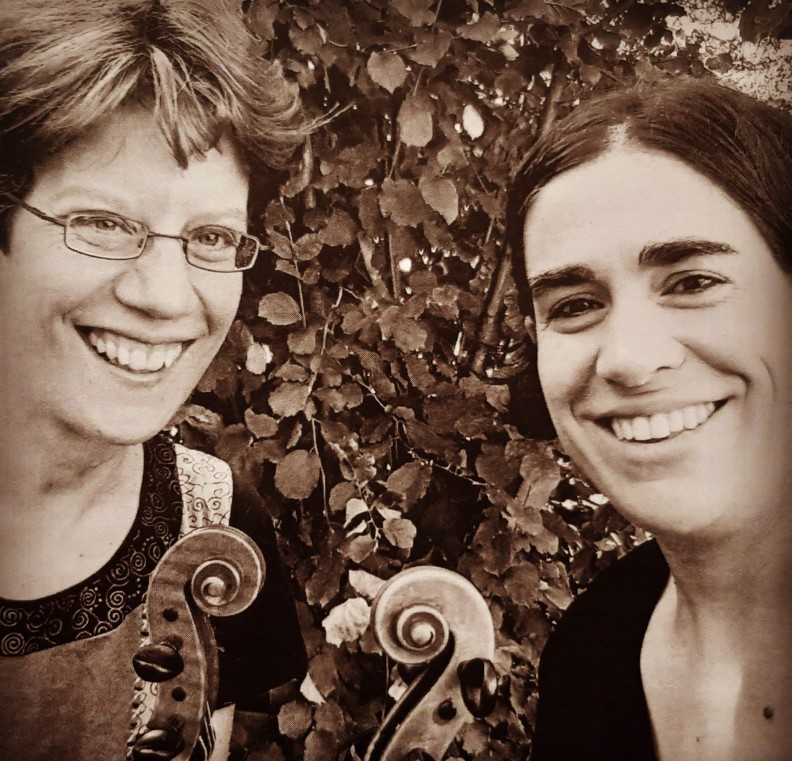 Sonofemmes:
These are the two vivacious violinists Núria Rodríguez and Désirée Pousaz. To the sparkling energy of our interpretations belongs also an exquisite choice of the played pieces: We give priority to duo works of women composers.
Next to our own concert projects, we would like to enrich your occasion with our violinistic fire in a double pack. We will take engagements from all over Switzerland. Here you may contact us.
It is nearly time: We, the Sonofemmes, start our tour with the new program Pas de Deux. We will play in St. German (VS), Zermatt, Langenthal, Solothurn, Frauenkappelen, Bern and Basel.