violinunterricht im "salotto"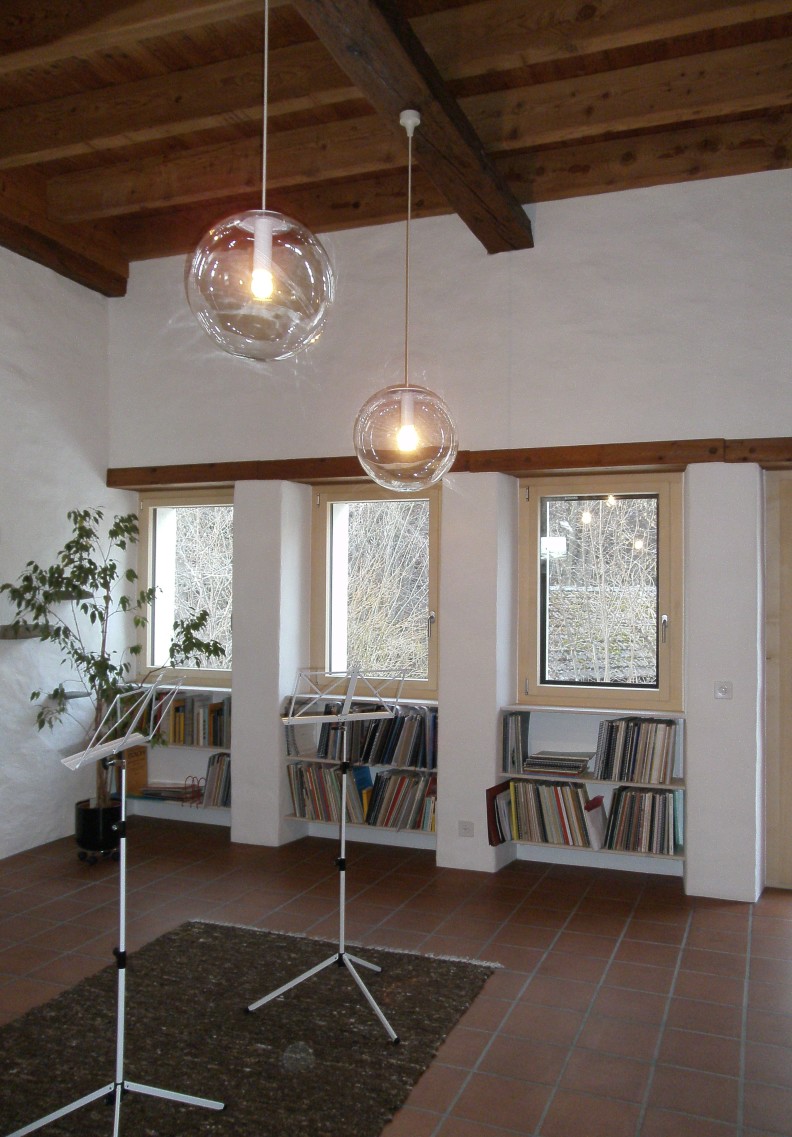 The "salotto" has a special atmosphere, also because of its history: The impressive height of 3.5 metres it owes the primary use as an engine room, the cosiness of the later purpose as living room, and now it can act out its good acoustics as little musicroom and culture space.
Here I offer my violin lessons. I'm looking forward to you!