bio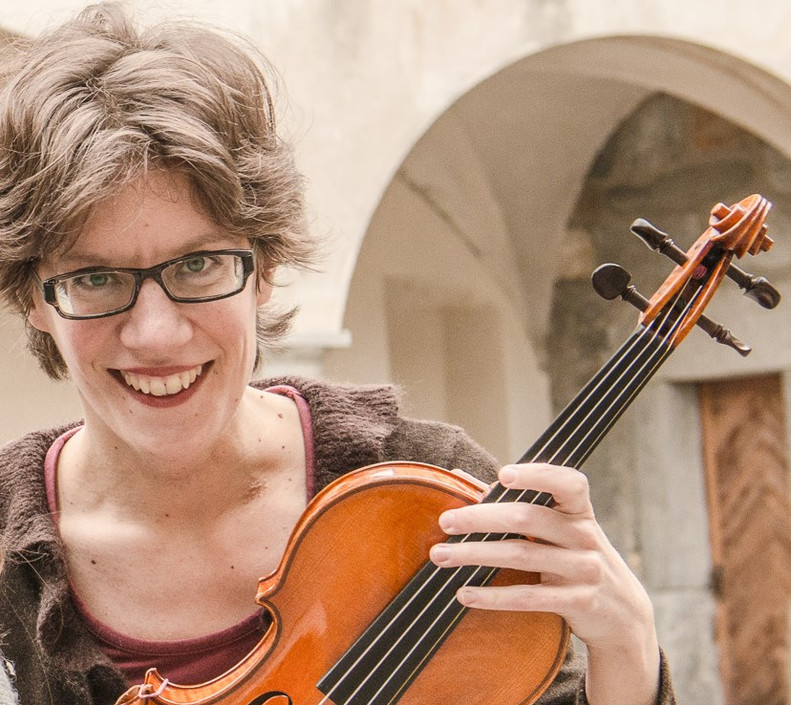 After her Higher School Certificate in Brig, Désirée Pousaz (*1980) began her music studies in Basel (SMPV) and concluded those with a teaching and a concert diploma (major teacher: Claudia Dora). She further took master classes with Gàbor Tàkacs-Nagy, Sylvie Gazeau, Christine Ragaz and Detlef Hahn.
During her high school period, she was playing in the Swiss Youth Symphony Orchestra (SJSO) and was later a long-standing member of the basel sinfonietta and the 21st Century Orchestra in Lucerne. As a substitute player, she worked with the following orchestras: Basler Festivalorchester, Camerata Schweiz, Collegium Musicum Basel, Kammerorchester Basel and others.
From 2009 she was the concertmaster of the Basel Chemistry Chamber Orchestra and became later its leader from the first stand.
During 2008 and 2013 she was exploring intensively together with violinist Andreas Kunz the repertoire of 20th century violin duos (Duo Dialodia). In September 2015 they played Luigi Nono's last work "Hay que caminar soñando" at the opening concert of the festival Musica Sacra in the basilica of Saint Servatius in Maastricht (NL).
Regarding chamber music, she pursues the works of women composers, since 2016 together with pianist Tobias Cramm (see also musica da donna).
From 2014 to the beginning of 2017, she was acting as concertmaster of the newly established Valais Chamber Orchestra.
Désirée Pousaz is teaching a violin class in Herzogenbuchsee (Oberaargauische Musikschule Langenthal). She lives in Basel, wherefrom she also works freelance.